Chidi Samuel
The office of the National security Adviser has advertised the sale of two aircraft in the presidential fleet and directed that the bids be quoted in US dollars. The move appears to be in line with President Buhari"s effort to reduce the cost of governance in the face of dwindling national resources and punishing economic situation in the country.
A Falcon 7x and Hawker 4000 are the aircraft to be disposed. Potential buyers were asked to inspect the Falcon at the presidential wing of the Nnamdi Azikiwe International, Airport, Abuja, and the Hawker at Cessna Zurich Citation Service Centre, Zurich, Switzerland.
The number of the aircraft in the presidential fleet has been a subject of discussion, with many Nigerians kicking against the cost of maintaining them in a period of great economic difficulty.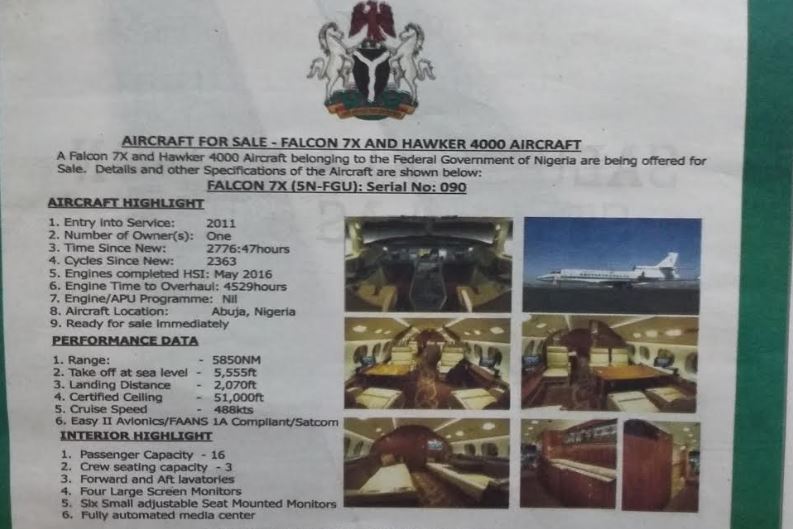 It will be recalled that Garba Shehu, senior special assistant to the president on media and publicity, had in September while responding to critics of the administration hinted that plans were under way to reduce the number of aircrafts in the fleet in his twitter handle.
"There is a govt committee already in place, working to reduce the number of aircraft in the Presidential fleet," he Twitted then.